The moment we started to improve the bus.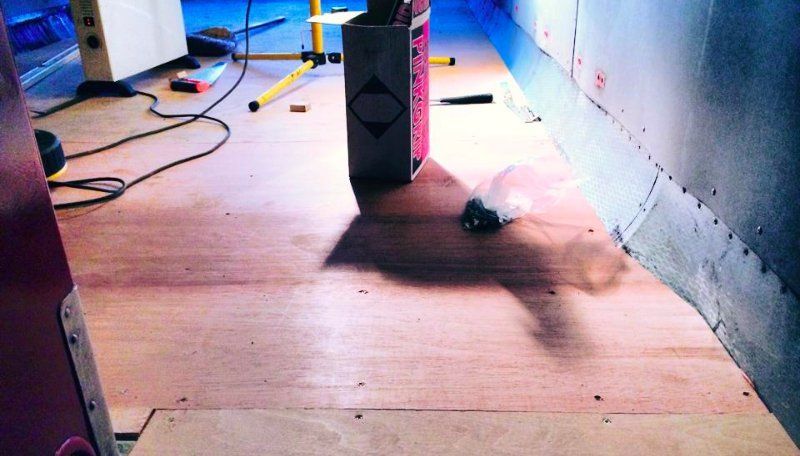 Nothing in a Routemaster bus from 1965 is going to be totally straight but the floor was actually meant to be bowed. The design was as per usually super clever and the bowed floor upstairs was simply there to drain the top deck. Drain holes fitted, you could hose the floor down and the water wouldn't have to go down the stairs.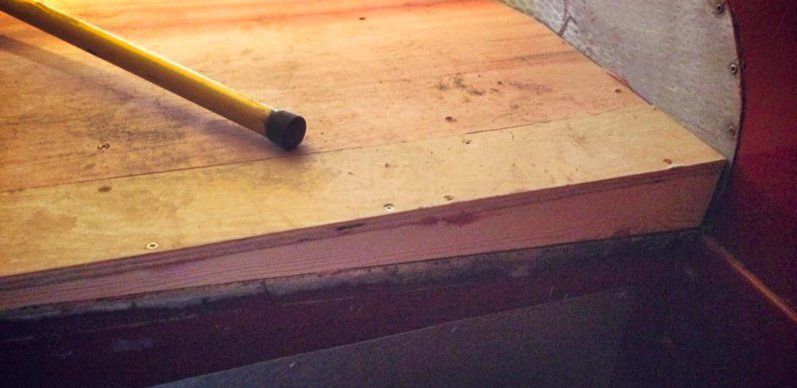 The use of our wonderful bus was of course being altered. And I've been on a night bus in London, hopefully we'll never have to deal with spillage like that! An executive decision had to be made and I said "Level it!" this was of course sooooooooo much easier said than done. He laid down a curved spine and flat board over the top. A bus from 1965 is not going to be very straight but the result was spirit level correct. I must commend one my carpenter because he did a sterling job.
Get your rollers and brushes out, this bus is getting painted!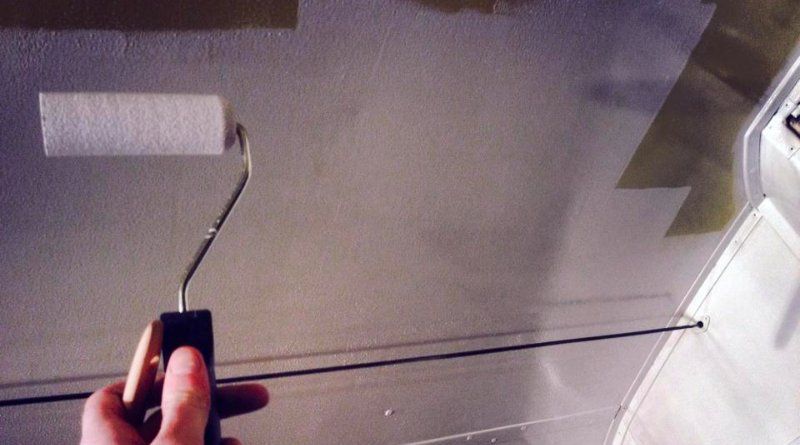 So, what do you do to a bus that's been stripped out upstairs and downstairs? You paint it. I'm not to shabby with a roller and a brush having decorated a couple of summers in my youth but if you want it to look good, it's gonna take time. And time it did! A proper rub down revealed many previous shades of yellow. 2 layers of undercoat and 2 layers of high gloss. I've noticed already that it was worth doing all this. If you now knock or hit the ceiling with something you don't immediately end up with a chip!
Many an evening spent painting our bus bar in our barn..
Instantly many decisions had to be made. Obviously the colour but lots of things like: Do I leave the bell cord, Do I paint the aluminum skirting etc etc. Like I have mentioned before I insist on this bus always being able to be turned back into a bus. So even though the white was a little new all those lovely features remain in place.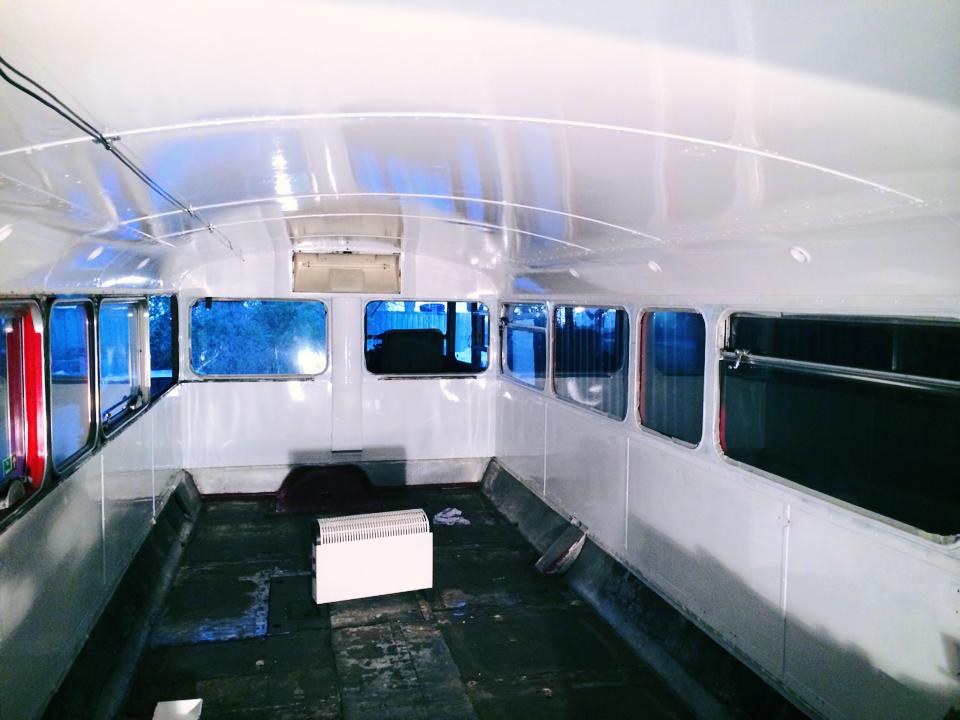 Our bus bar floor, super non-slip!
For this a specialist was brought in. Brendon AKA Floor guru X did a superb job on both levels to sort me out with a beautiful, solid and hard wearing floor. The pictures say it all.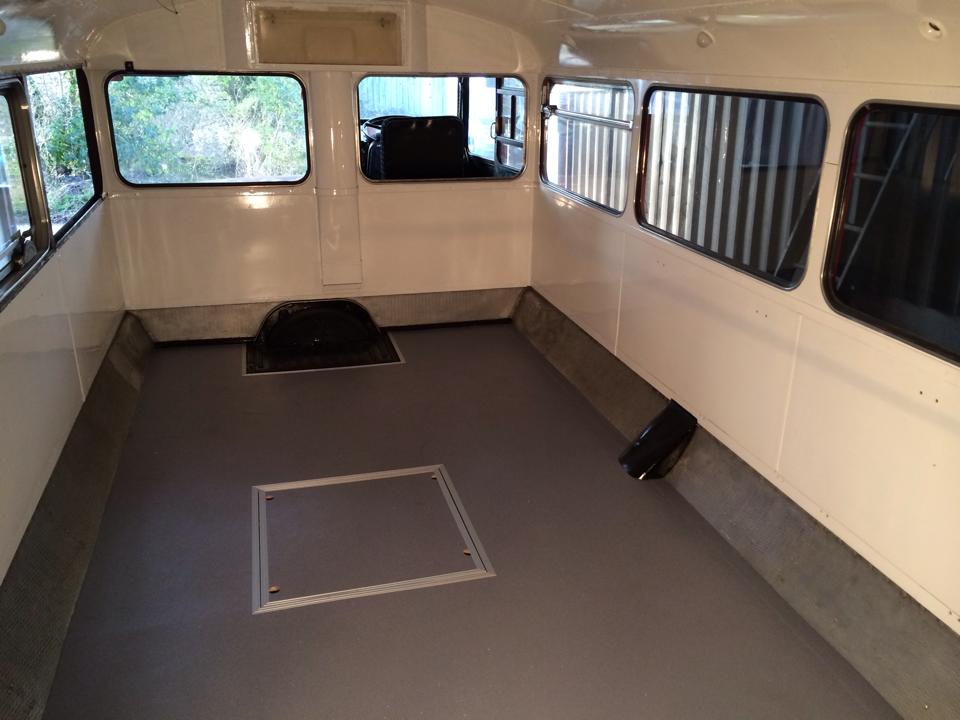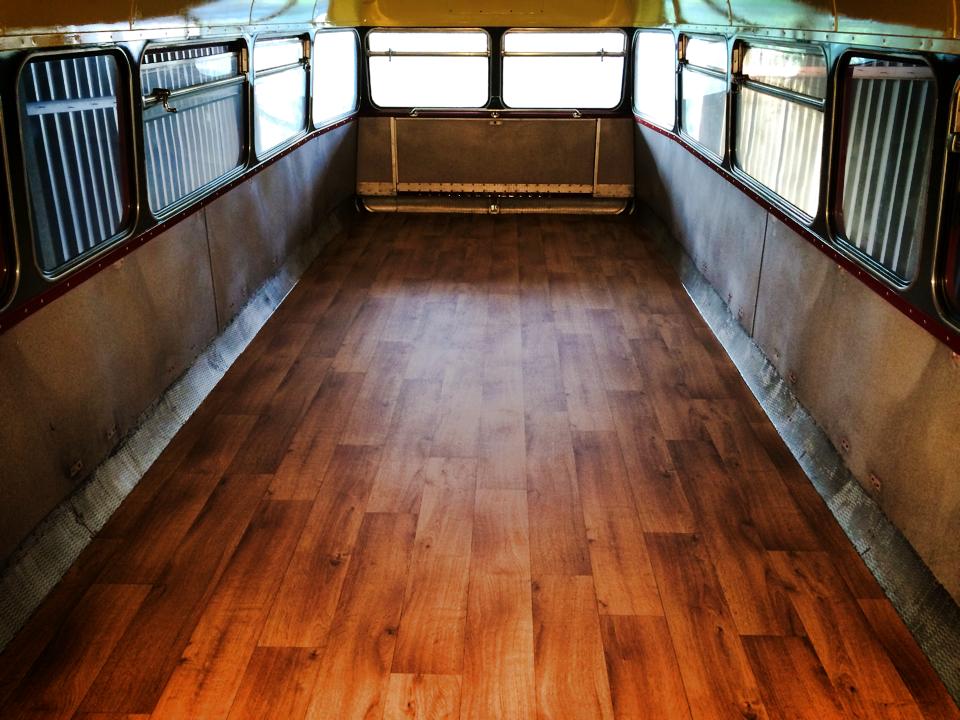 Know your limits.
I am known for jumping in and having a go but I have learned that you need to know and respect your own limitations. I attempted to lay a floor down in the past and when I watched Brendon stick this lot down I realized that some stuff is better left to the pros! Speaking of pros and limitations the time was to approach the electrics. I always new I was going to have to get an auto electrician involved because this was going to be quite a task. More on that later!