This time on Pete And His Bus It's all about sanding.. well mostly..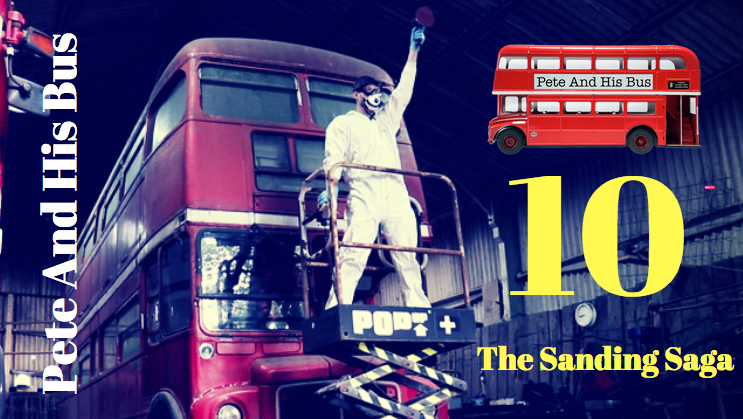 It has been the longest, most bad ass, coolest and the hardest to create! But I feel it has totally been worth it. It's amazing how much work goes into creating 12 minutes worth of video! I could've just done it "DIY" style and it'd probably be 2 hours long but that's not y style! I love a fast edit and a smooth transition so here we have the finished article.
The bits you won't see..
It's been a long time on my own in dust. I've actually been working towards this pont for some time. At one stage I actually had about 5 episodes in the can so that I could spend the time prepping the bus and still release content but that has all run out now so even though all of this is now done I gotta get on straight to number 11.
I used over 150 sanding disks.
I spent over 5 days up and down on the lift.
At one stage someone asked if I'd dyed my hair red.
My shoes will always be slightly pink from here on out.
But the whole lot only cost me about £50
Enjoy my video, I hope you like it! Feel free to like, share and comment and look out question posts on FaceBook. If your question is half decent I'll feature it in the next episode!
This month I've decided to do something musical because this is my other passion. The guitarist that features in my video is a dear friend of mine who plays in a band that I'm part of and gig regularly with. The band is called Soul Calibre and Feel free to check us out 
HERE!
Thank you all for your support! Here we go!
See you next time for some more bus love!! Pete