Bus bar electrics go upstairs..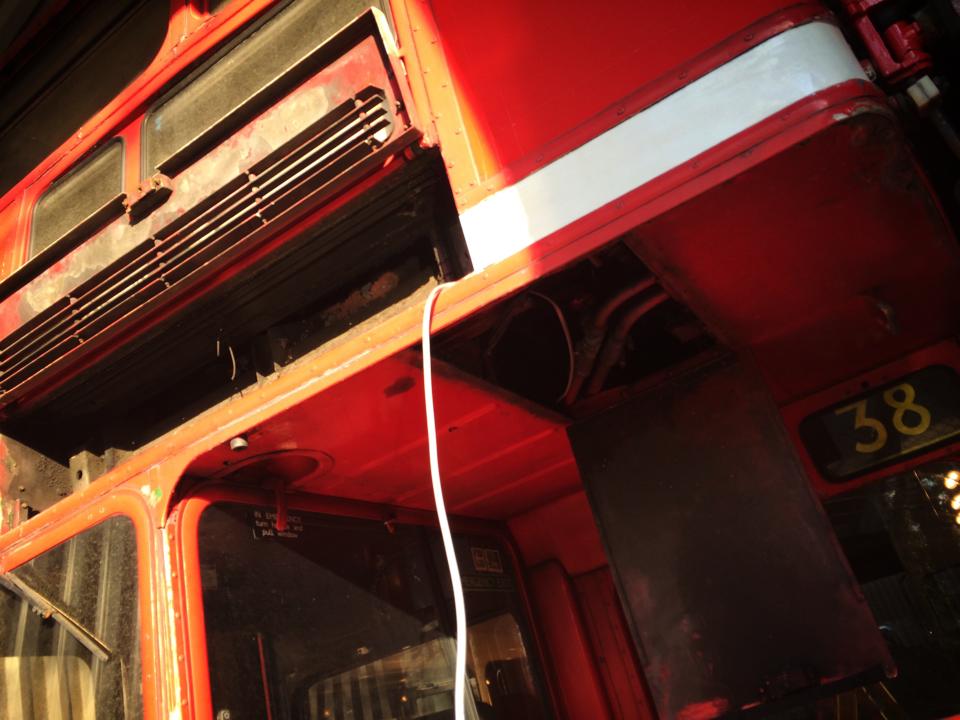 So with all the LED cab lights in place it was time to add some extra jazzy bits simply because we could! My plan for LED strips up stairs was all well and good but I had to figure how to get all the cables up there without drilling major holes in our beautiful bus.
Those heating pipes where still there….
So whiles looking for a way to figure this out I remembered that all the heating pipes where still in place. We had removed the heating system early on because it uses the engine coolant to generate heat and If you spring a leak in any of all those pipes you end up cooking the old engine. This we do not want!
What were we going to light up on our mobile bus bar?
Here is a list of all the bits I had planned to light up with LED strips.
The upstairs seating edge
the destination blinds (Outside)
The stairwell lights
The upstairs seating was pretty straight forward simply because it could feed straight out of the heater pipe feed. The destination blinds where a little harder to get to but we managed it seeing that some of the bodywork panels were off at the same time anyway. The stairwell lights formed part of the original saloon lighting so that was instantly cured when the circuit was split.
The results however were super duper extra cool!!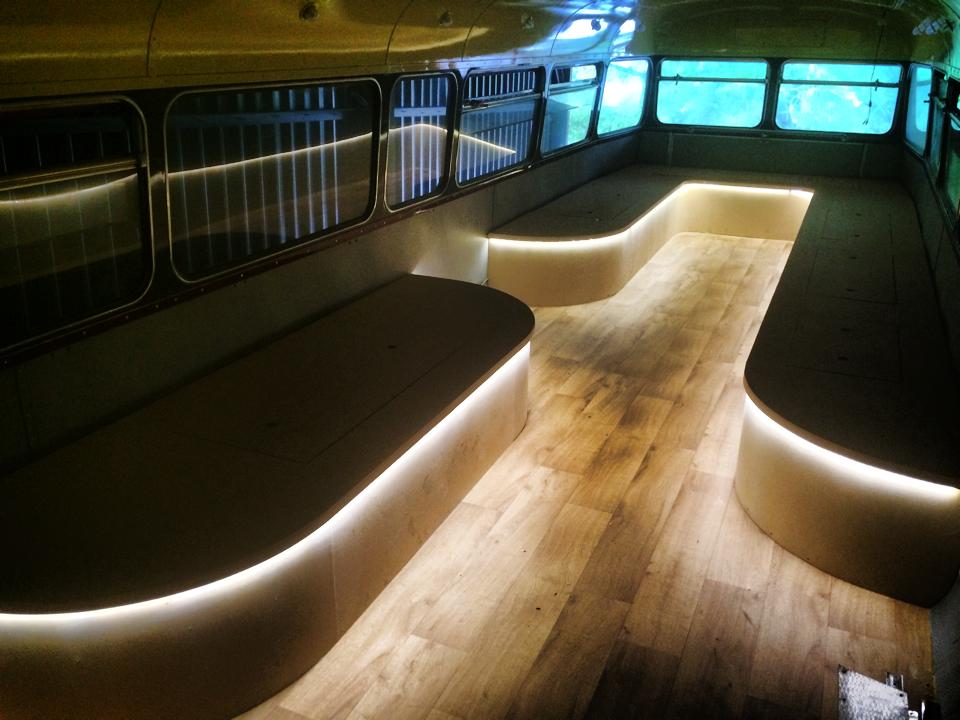 Now you'll have to ignore the fact that all the seats upstairs have suddenly appeared without any mention of their build. I will cover that later. The carpenters were working along side us and when the time came we installed all the lighting.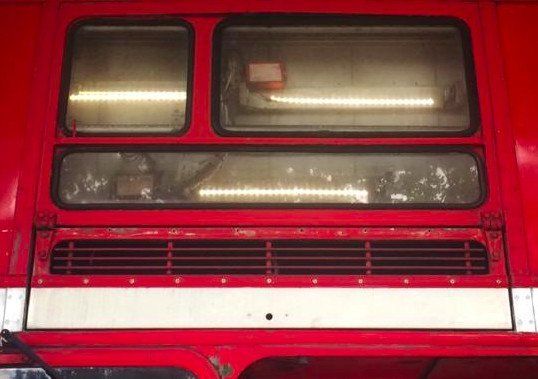 All the needed stuff to run a bar in a bus!
Once the tricky bits were completed like wiring all the blinds and splitting the circuit it was plain sailing. Circuit board was fitted in the battery compartment. The original buses ran 4 x 6 volt batteries but with that technology vastly improved now we are running 2 x 12 volt. This extra space allowed us to put all the bits in there and also provides an external hook up point.
To complete all the rest of our mobile bus bar electrics all we had to do was:
Fit all the sockets
locate the cctv cameras
locate and wire in the cctv monitor
install the speakers
And that pretty much covers the whole of the electric side of our wonderful mobile bus bar.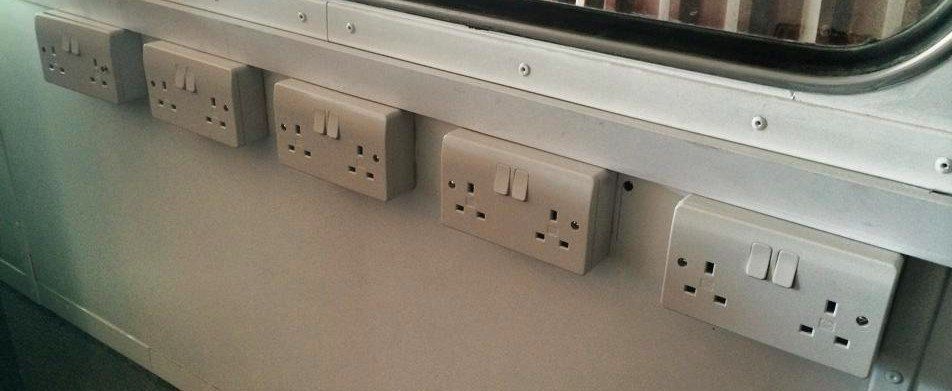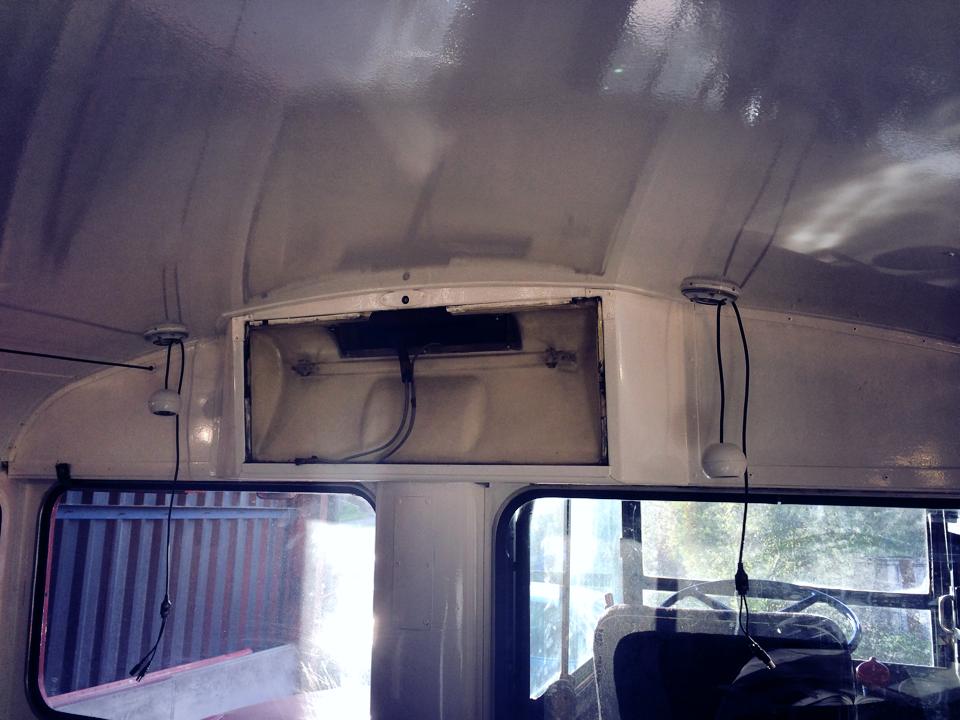 With all the bits in place it was time to start to build the actual fixtures and fittings. Always start with the big bits. In our case it was fridges. Once located they were powered up and that was the first moment anything electrical had ever been powered inside our mobile bus bar to be. Magical moment!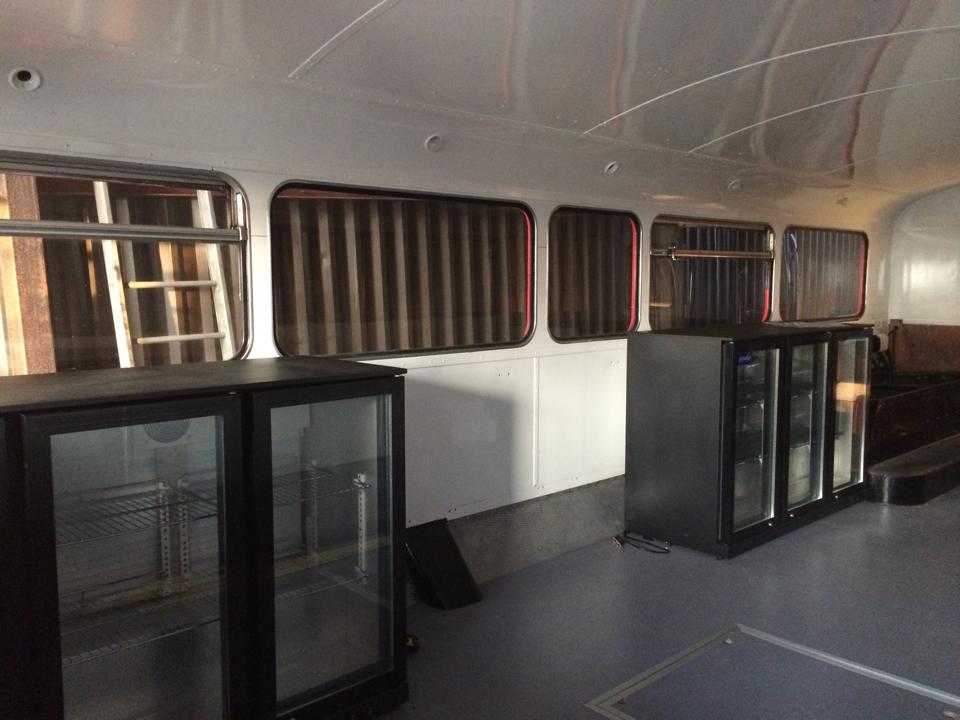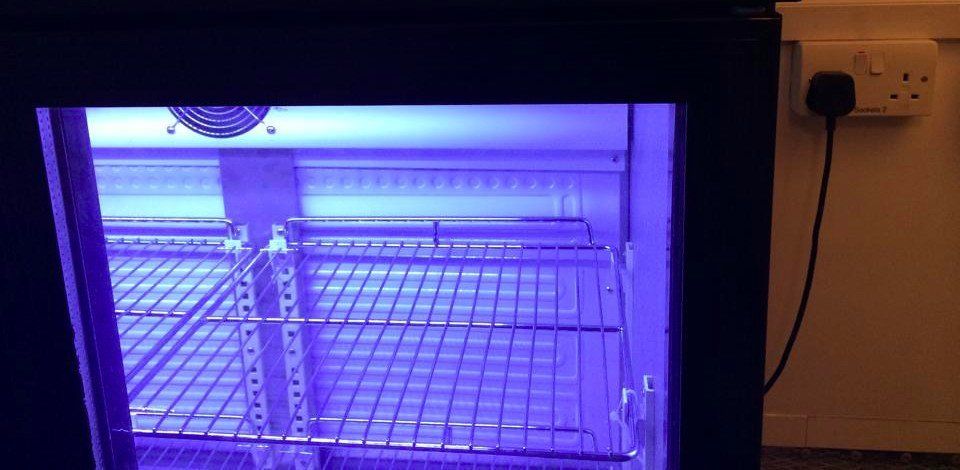 See you next week for more mobile bus bar building!