The day it all went wrong for our mobile bar!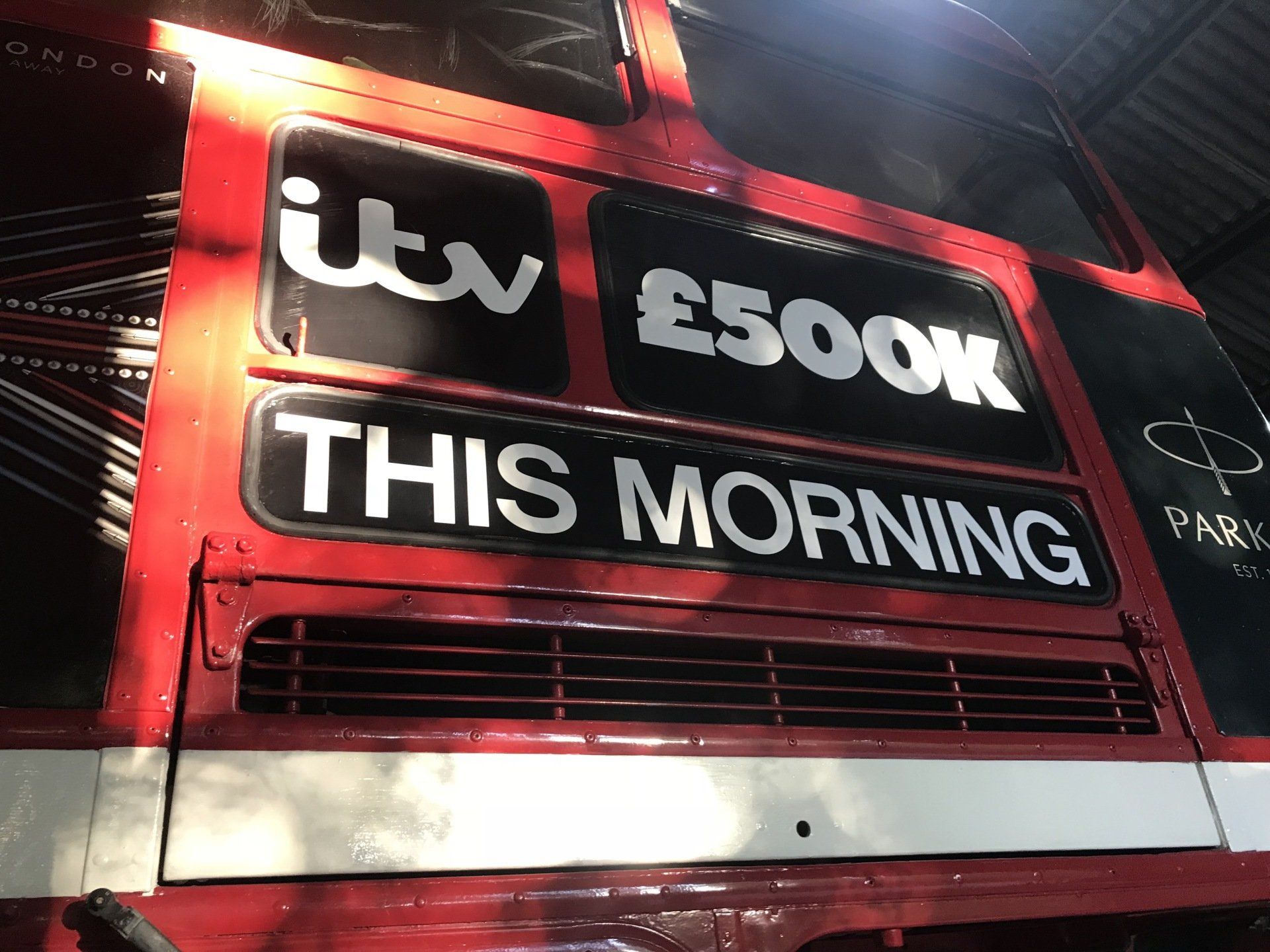 It never rain but it pours! they come in threes! Of all the days!
All these phrases are correct and valid when I reflect upon the day I went through. It all started with a lovely conversation about appearing on itv's This Morning show with our bus. I was asked to pose our bus outside the tv studios and to have all the previous itv price winners come off our bus and go into the live filming of This Morning.
Our bus would get national tv coverage so a new banner was created!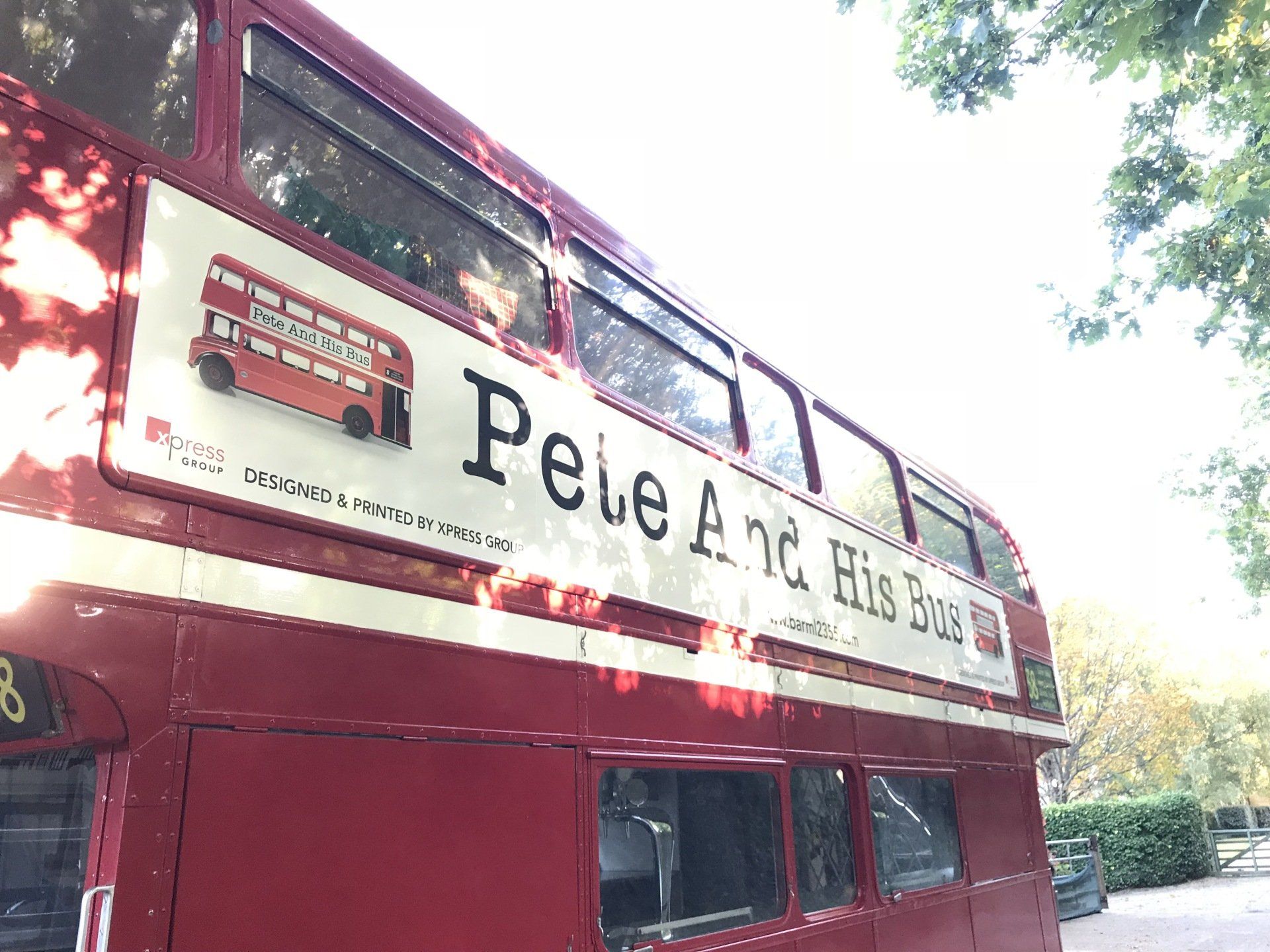 So what happened?
Having prepared the bus for 2 days straight I set of early to make my date with itv. About 30 minutes into the journey the bus started acting strange…  It was losing power uphill and eventually stopped on the M25. Time was ticking away and after messing about with the fuel filter and replacing it (yes I had a spare!) It got going again.
It didn't last long…
With a row of traffic behind us it came to another halt. This went on for the next hour or so. I had been very careful to be well on time so even at this stage we could technically still make it. In the chaos, panic, with a partially functioning bus and losing precious time to get to our meeting point the worst happened.
It gets worse…
Picture my current state. I have a partially functioning bus and I'm slowly losing time to a very important appointment. You can imagine how I was feeling. In this state I miss read the Sat Nav and take a wrong turn. I end up in a housing estate with a 30 foot limping bus. What happens next? A transit van decided to add to my day and drive into the side of it!!!!!
So, who's fault is this one!?
At this point I have a small mental brakedown and then go into recovery mode. I tell the van driver that I'm not interested in finding out who's to blame and I'll repair his van. The driver likes this solution, we exchange details and he leaves. Next, we limp into an all girls school car park.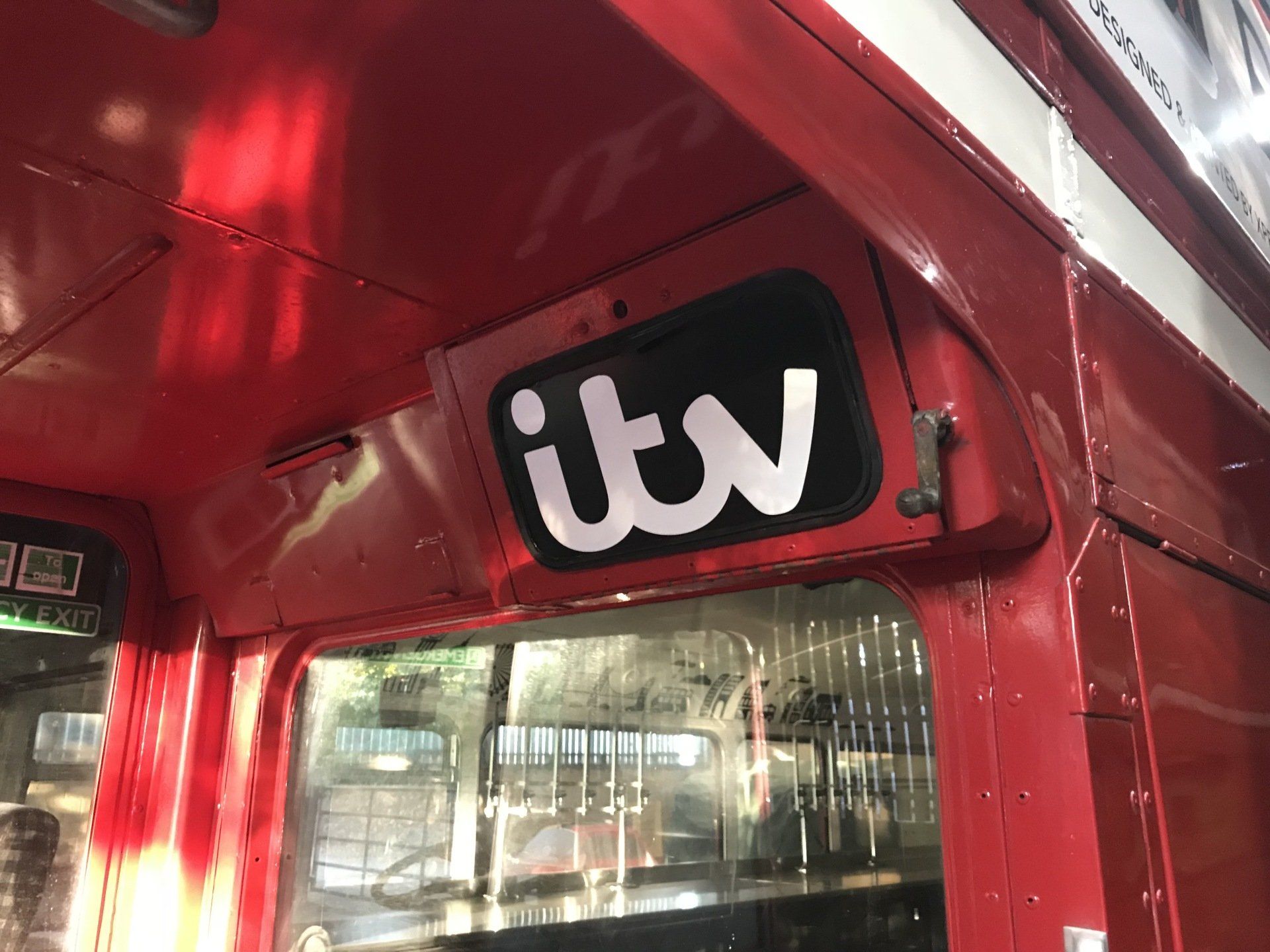 It's time to make the call…
With a heavy heart it's time to face the fact that my tv appearance is not going to happen. So I phone the producer and tell her what has happened. She ACTUALLY thought I was joking!! Once it was clear it was not a joke she couldn't believe our bar luck and wished me well.
So how do we get our mobile bus bar back home?
After many discussions with my mechanic over the phone we both agree that the lift pump on the engine has probably given up.
1. I send my poor other half on a train home to get the car and come all the way back to collect me (she's the best)
2. The school agrees to house the bus for one night in their secured car park.
3. I order the new part for a next day AM delivery.
By the time i get home I go straight to sleep. A day to forget.
They come in 3s…
I'm up early, the part arrives bang on time. My friend has agreed to drive me back up to the broken bus. Upon arrival we see the bus has not been tampered with overnight (Phew). We fit the part without a hitch and fire her up!
She sounds perfect, as if noting ever happened!
Convinced that all is well we go for lunch to drive her home afterwards. I fire the bus up and drive starts.
Here we go again…..
You've guessed it, 30 minutes into my journey the same problem starts all over again. Here I am on the side of the m25 in the middle of Friday rush hour for the second time in two days. The side of the motorway is a nasty and dangerous place. luckily the rush hour slows everyone down so for the time being I can try and figure out WHY this is happening.
Thank you to the general British public for all you kind words to me on the side of the road…. Most of them can not be repeated…
I wont bore you with the details but I spend some time making a new fuel line out of an air hose and the bus actually improves slightly. It's not fixed but It now moves.
Reigate Hill comes as a welcome site as it allows me to coast all the way down onto the m23. Not running well but moving I manage to limp all the way back home.
So, what can I learn from all this?
My only conciliation is that it wasn't a high paid gig, no one was hurt. The damage was minimal and I got a very sweet email from my contact at itv saying: What a shame, such bad luck, we all felt we got to know you over the phone and we we're all convinced you were going to be great. They have promised to be back in touch for future events but I guess we'll wait and see about that one..
Lets forget all about it and move on to our next event. May that be all our bad luck in one go for a VERY long time!
See you all next time!