I'm so close to painting people, very exciting times right now.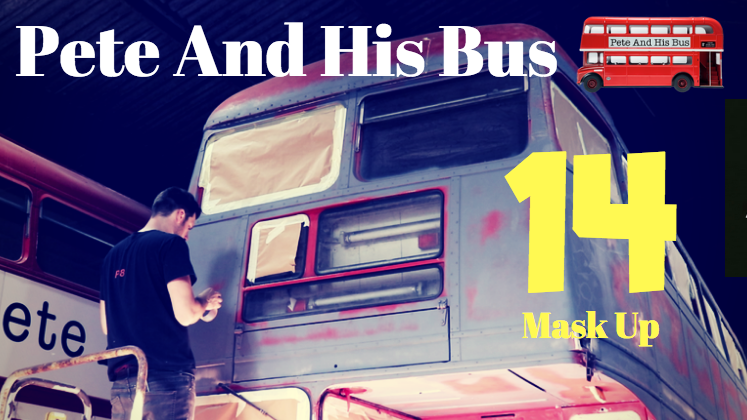 It's close people…
I've been going on about this paint job for such a long time you must all be gagging to see some colour on my lovely bus. Well, I'm very close! There is still the small job of masking up 55 bits of glass………. I wish I'd chosen a van, it would've been so much easier!! Anyway, check out the latest episode and who knows you might actually see some paint going on the bus this time…
Be safe and sensible people…
I hope all of you are well and able to deal with this crazy pandemic. Like I have mentioned before, I'm extremely lucky to have the isolated space to carry on with my videos. If I didn't I would've probably gone crazy by now. I hope all of you are being cautious and following the rules. We'll get through this together! Be safe!
Please Subscribe!
It really helps me to get more subscribers on youtube,  especially at the moment! So if you enjoy my videos, do me a favor and click that subscribe button 
HERE!
 Thanks!
Here she is, the latest episode of Pete And His Bus!
Thanks for watching!