I did say I would show you what I found, watch till the end!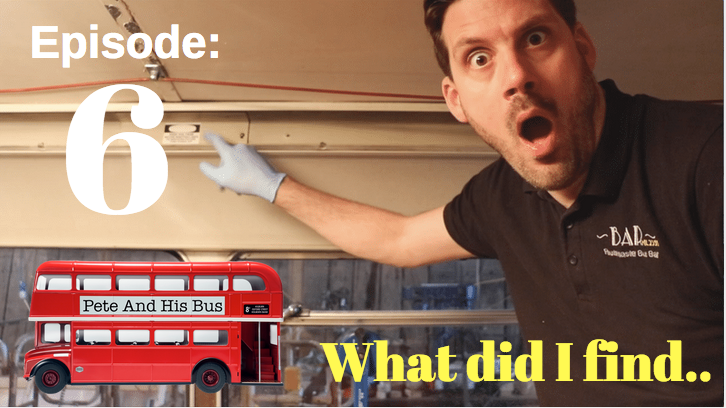 It has been another busy time at Pete And His Bus. I've also been flat out with running my existing mobile bus bar (Bar ML 2355) that has had it's best season EVER this summer. It is the first bus that is making all of this possible so long may it last.
It's finally here, episode 6: what did I find..
I've had lots of feedback from all of you and I thank you for it. It's actually all been positive except for 2 complains that have come up a few times.
1. Can you please release videos more frequently
2. Can you make the episodes longer
I'm flattered by these "complaints" but what you've all got to remember is that I am self filming, self editing, actually doing all the work on the bus and running bus number 1 as well. As you can imagine it's quite a lot to do, so for the moment I can only release roughly one or two videos per month. Providing everybody keeps liking, sharing and subscribing as you all have this whole thing will gain momentum and I will increase production on all levels. BRING IT ON!!
Thank you all for you support, here we go!
Remember to share the c**p out of this. Help me spread the bus love!